In a competitive housing market, getting mortgage pre-approval can help you stand out from other home buyers. It also gives home sellers trust that you can secure a mortgage.
What is a pre-approval?
A pre-approval letter comes from a lender saying they're eager to lend you cash for a home. It's a great way to get your foot in the door and let home sellers know you're serious about purchasing their house.
A pre-approval can help you make an offer on a home quickly and give you more leverage over other home buyers. It also gives you an indication of your purchase power limitations.
But, it is not easy to get a pre-approved. There are a few things you need to know when applying for a pre-approval.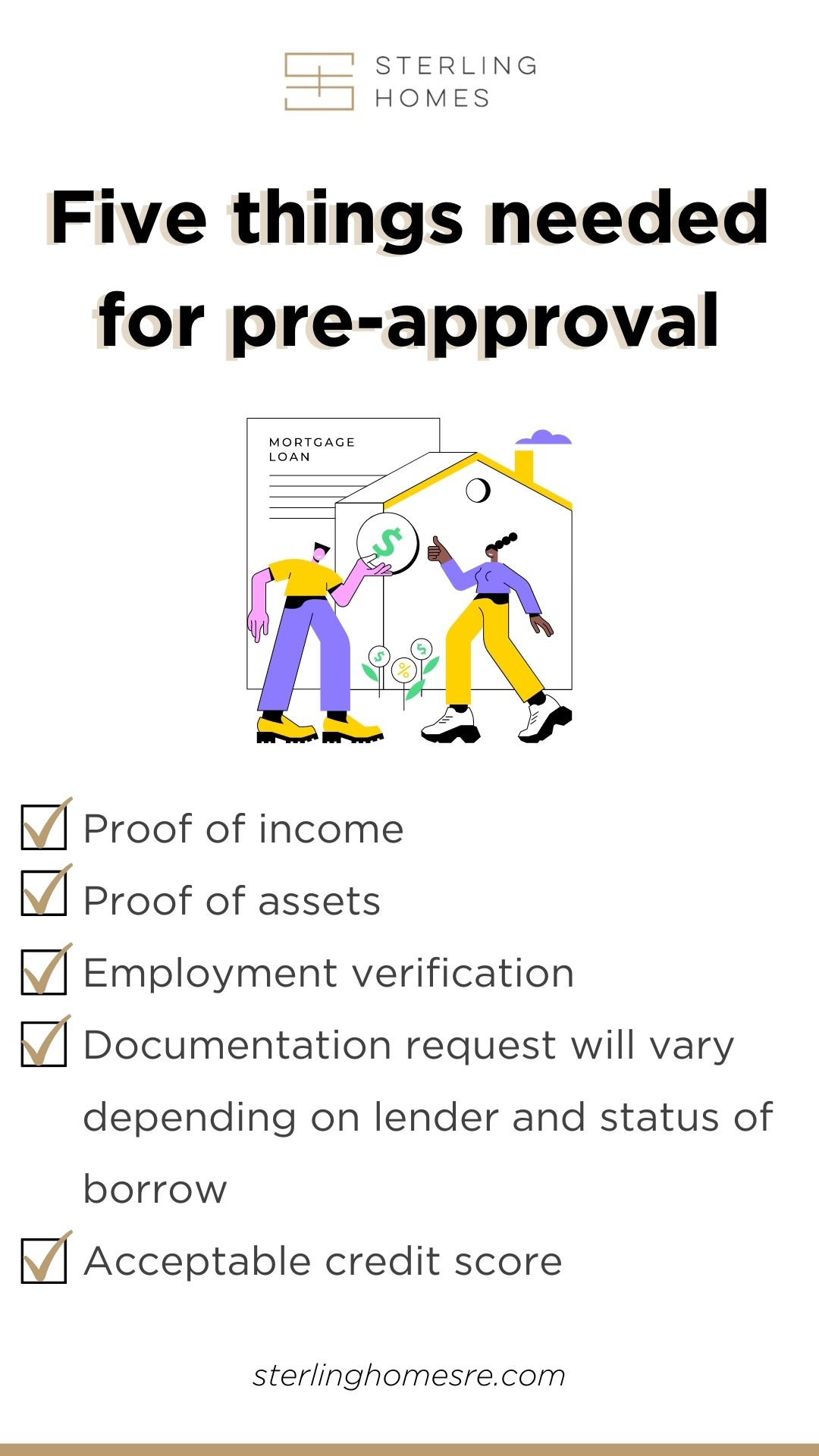 TIP!

Once you collect all the documentation you need to provide the loan officer, put those docs into a special folder on your desktop. You might have to apply with a different lending institution and they will likely ask for the same documents.
Proof of income
Proof of income is the most important thing you'll need when getting pre-approved. It will show lenders and real estate agents that you have a stable source of income and that you can reasonably expect to receive that income in the future.
Lending institutions usually require that you provide a variety of documents to prove your income. You are usually required to also provide your recent pay stubs, 1099s, tax returns, bank statements and/or a copy of a credit report.
Proof of Assets
Bank and investment account statements are the main documents that prove you have enough assets to make your mortgage payments. These include checking, savings and money market accounts, as well as other investments like 401(k), 403(b) and IRAs.
Employment verification
Many home buyers aren't aware that many mortgage lenders check their employment history when applying for a home loan. Lenders want to ensure that you (home buyers) are qualified for a mortgage before approving it, so they look at your job history, salary, and any other information you provide.
If you're self-employed, they may ask for more than two years worth of tax returns and financial statements from your business.
Documentation
All lenders will ask for documentation of your finances at some point, so it is important to be ready to provide everything that they need. For example, they might ask for a copy of your tax return or proof of income from your landlord.
Acceptable credit
You will need a solid foundation of credits so that your lender can trust you to repay the loan. It means making timely payments on all your debts, paying off your balances as soon as possible, and not using too much of your available credit. The more your lender knows about your financial situation, the easier it will be to get you approved for a mortgage.
Typically, a pre-approval letter is valid for 60 to 90 days, so it's important to keep that in mind when you are looking at homes. It can take time for a lender to recheck your credit and any new financial information they might need.
Some believe it is a good idea to shop around and find a lender who offers the a good loan program with great interest rates. Often, one is better off asking their real estate agent for recommendations. Real estate agents know that a good rate is only part of the equation. Real estate agents will usually point you in the direction of the loan officers who know how to manage a loan and get you to the finish line with no surprises or problems.
Need someone to lean on during your home buying journey? You can count on the Sterling Homes team. We make sure to provide real estate services that are beyond what is expected. For your real estate needs, email us at [email protected].
NOTE: Lending Institutions have varying requirements and restrictions. This post is created as a general guideline. Please contact your trusted loan officer for specific details and requirements.