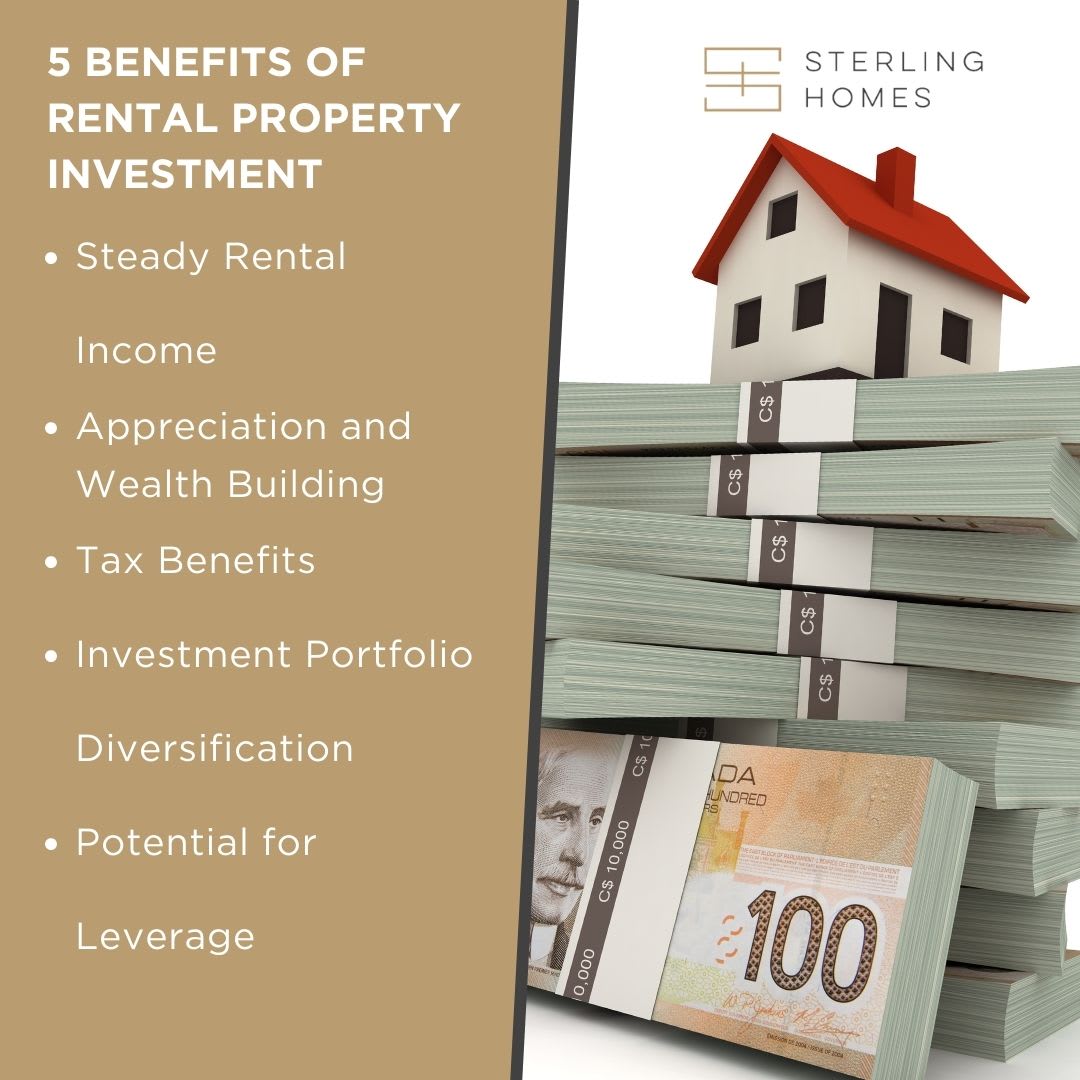 5 Benefits of Rental Property Investment
Steady Rental Income: Rental properties offer a consistent source of rental income as tenants pay monthly rent. This income can help cover the costs of the property, including mortgage payments, maintenance costs, property taxes, and insurance.
Appreciation and Wealth Building: Real estate properties appreciate in value over time. As the value of the property increases, the owner's equity grows, leading to long-term wealth building. Property appreciation can be a great source of income when the property is sold or refinanced.
Tax Benefits: Rental property owners can take advantage of various tax deductions and benefits. This may include lessenings for mortgage interest, property taxes, insurance premiums, property management fees, and depreciation.
Investment Portfolio Diversification: Adding rental properties to an investment portfolio can provide diversification. Diversification can help spread risk and stabilize overall investment returns.
Potential for Leverage: Real estate investing allows for leveraging, which means using borrowed cash (a mortgage) to buy a property. By using leverage, an investor can control a bigger asset with less of their capital, potentially increasing profits when the property appreciates.
It's important to note that while rental properties offer many benefits, they also involve obligations such as property care, tenant management, and dealing with vacancies. Additionally, the real estate market can be subject to fluctuations, and rental properties may not always provide positive cash flow or immediate profits. Thorough analysis, careful financial planning, and a long-term investment perspective are essential for successful rental property ownership. Consulting with real estate experts and financial consultants can also assist investors make informed decisions based on their specific financial plans and circumstances.