Single-family home and condo inventory rose slightly month over month, as new listings outpaced sales, but far fewer listings came to market than is typical this time of year. Higher interest rates have dropped incentives for potential sellers to enter the market, since sellers usually also must buy a new home. Homeowners either bought or refinanced recently, locking in a historically low rate, which means they aren't selling and fewer listings are coming to market. Moreover, many potential buyers were priced out of the market as interest rates rose; however, interest rates have been higher for enough time that buyers are more comfortable re-entering desirable markets like Silicon Valley. Currently, buyers aren't facing anything similar to the hypercompetitive 2021 market, but we will likely start to see more competition among buyers in the spring. New listings fell by 39.8% year over year, while sales declined 34.7%. We still expect some inventory growth in the first half of the year, but inventory will likely remain low.
Months of Supply Inventory dropped, indicating a sellers' market
Months of Supply Inventory (MSI) quantifies the supply/demand relationship by measuring how many months it would take for all current homes listed on the market to sell at the current rate of sales. The long-term average MSI is around three months in California, which indicates a balanced market. An MSI lower than three indicates that there are more buyers than sellers on the market (meaning it's a sellers' market), while a higher MSI indicates there are more sellers than buyers (meaning it's a buyers' market). MSI in Silicon Valley already indicated a sellers' market, but dropped lower in February for both single-family homes and condos. The sharp drop in MSI occurred due to more sales and homes selling more quickly.
Local Lowdown Data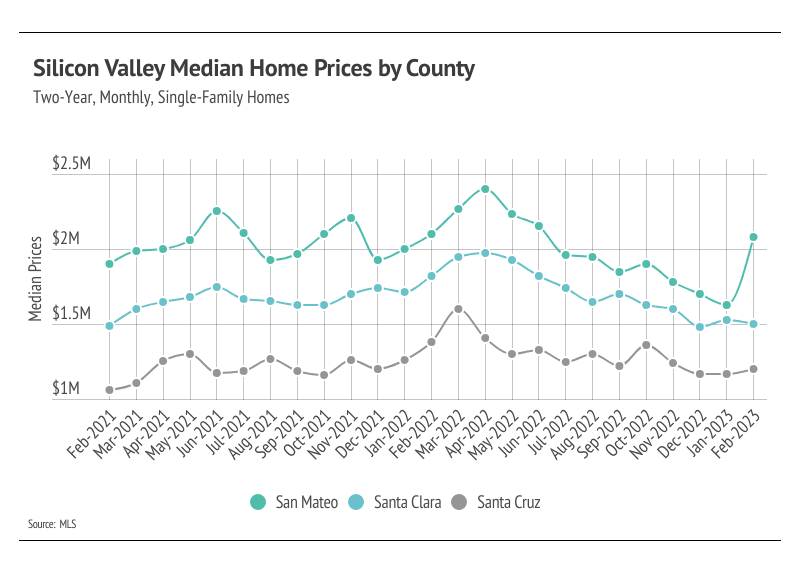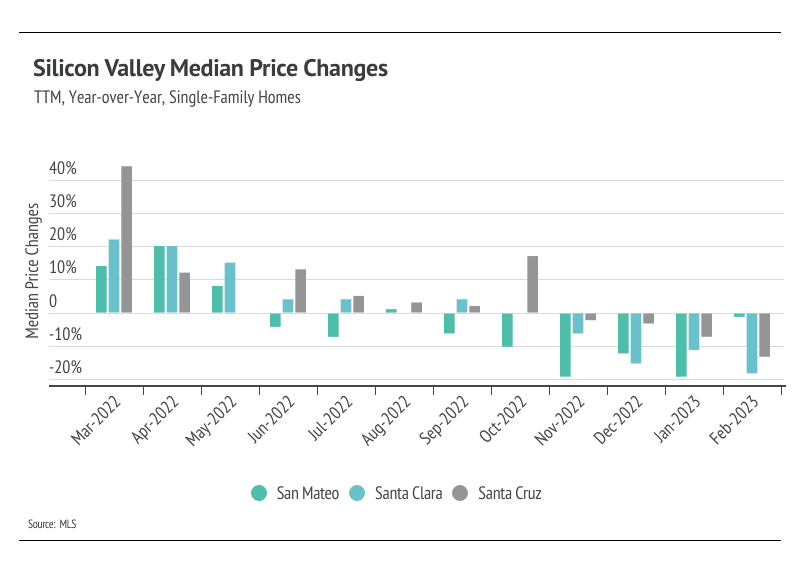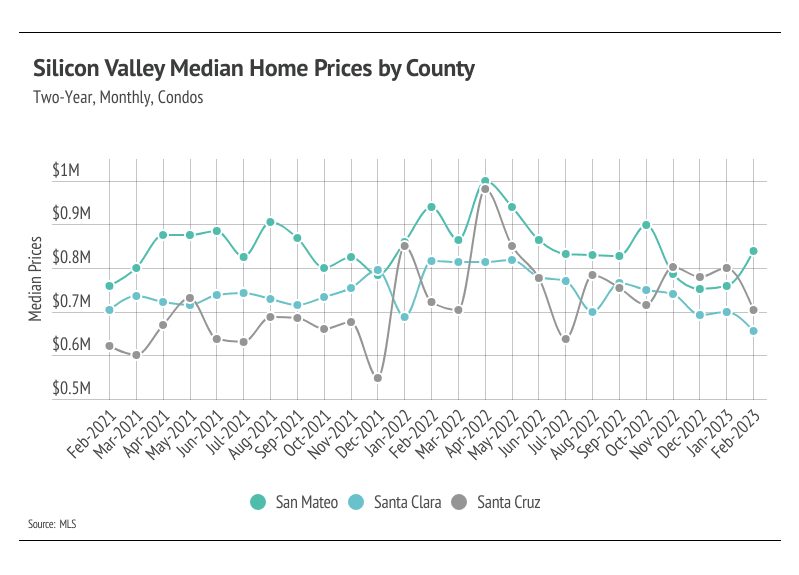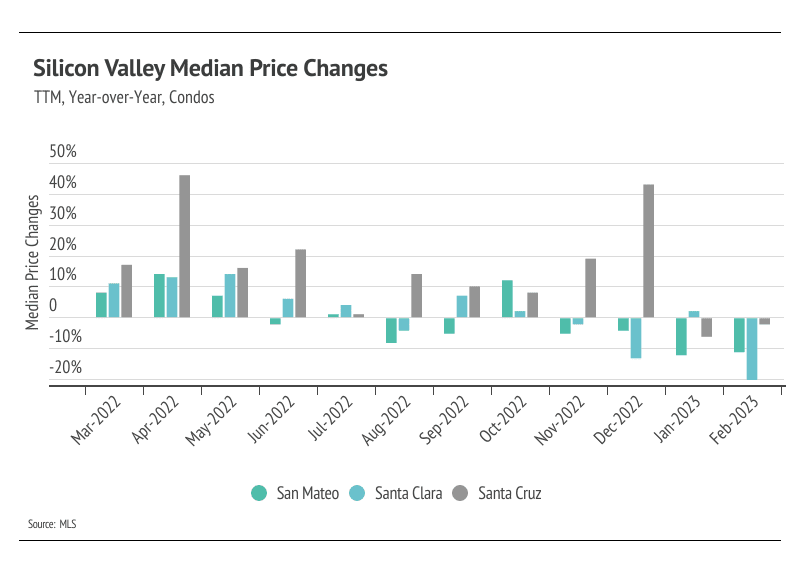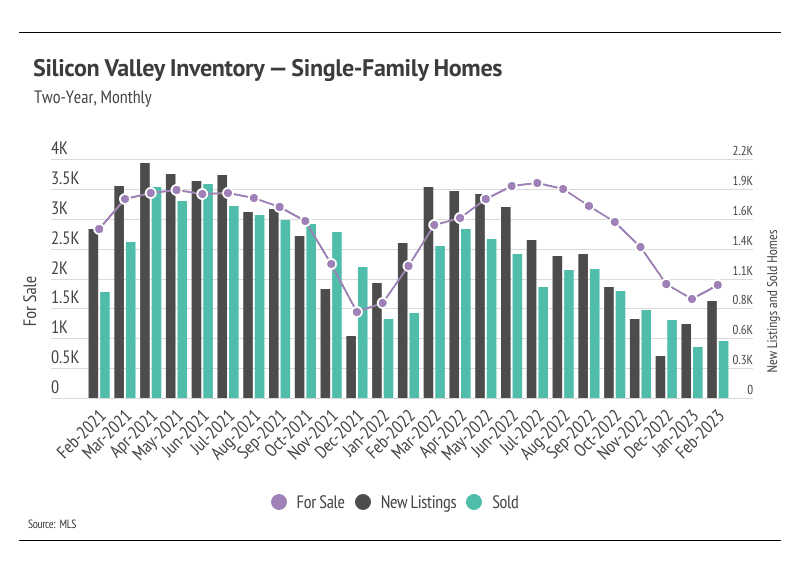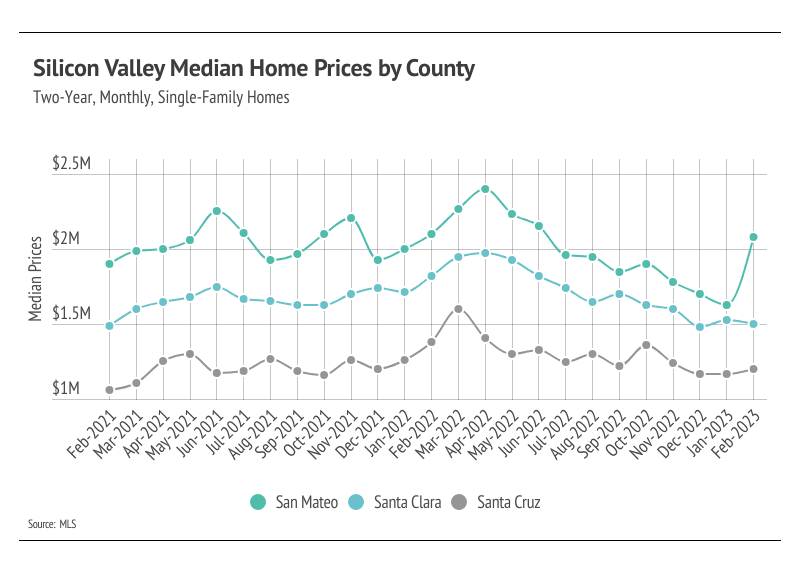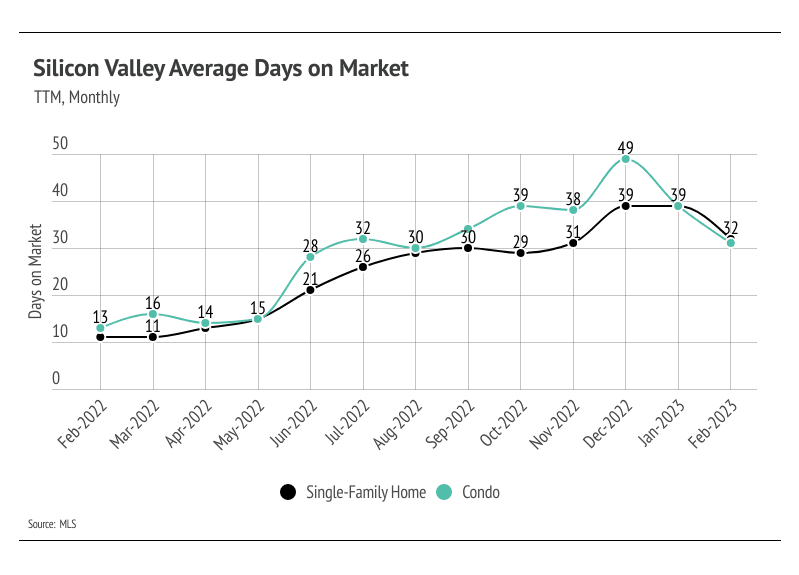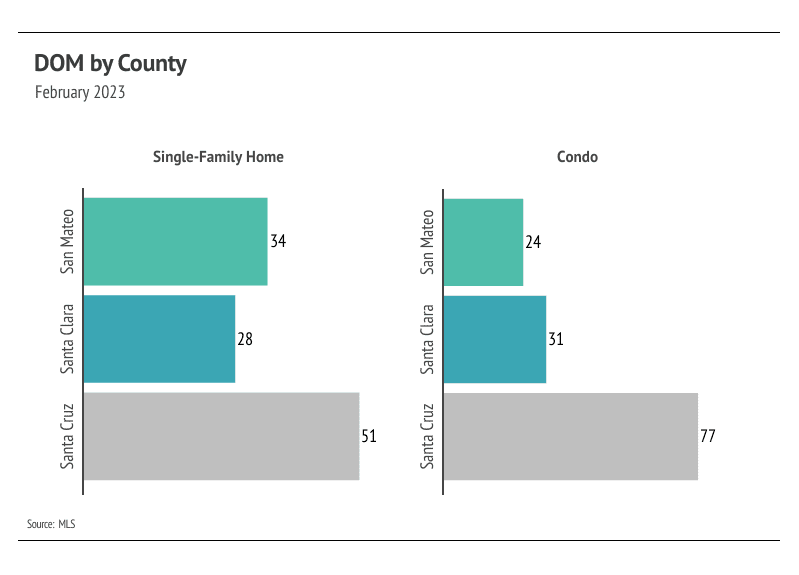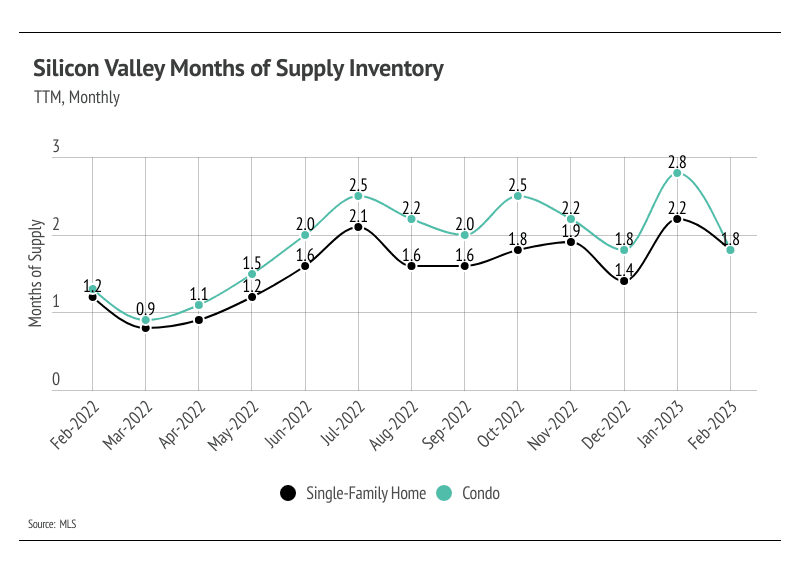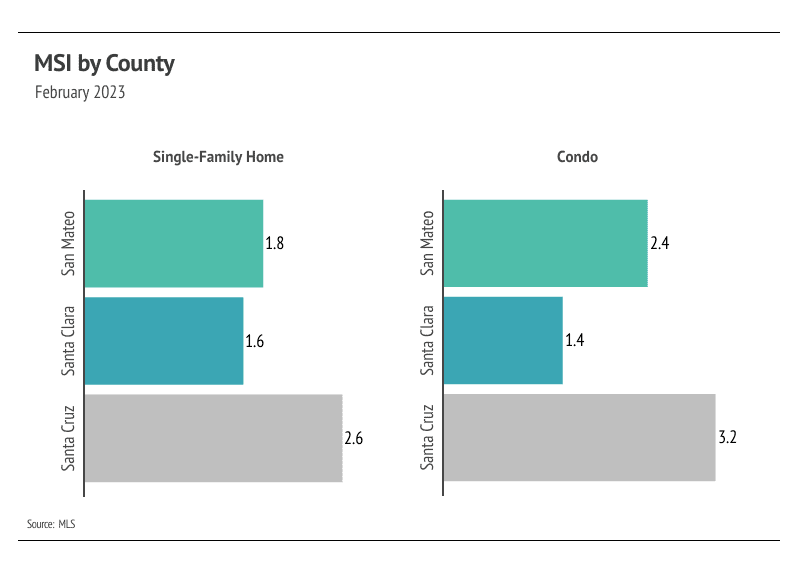 Our team is committed to continuing to serve all your real estate needs while incorporating safety protocol to protect all of our loved ones.
In addition, as your local real estate experts, we feel it's our duty to give you, our valued client, all the information you need to better understand our local real estate market. Whether you're buying or selling, we want to make sure you have the best, most pertinent information, so we've put together this monthly analysis breaking down specifics about the market.
As we all navigate this together, please don't hesitate to reach out to us with any questions or concerns. We're here to support you.