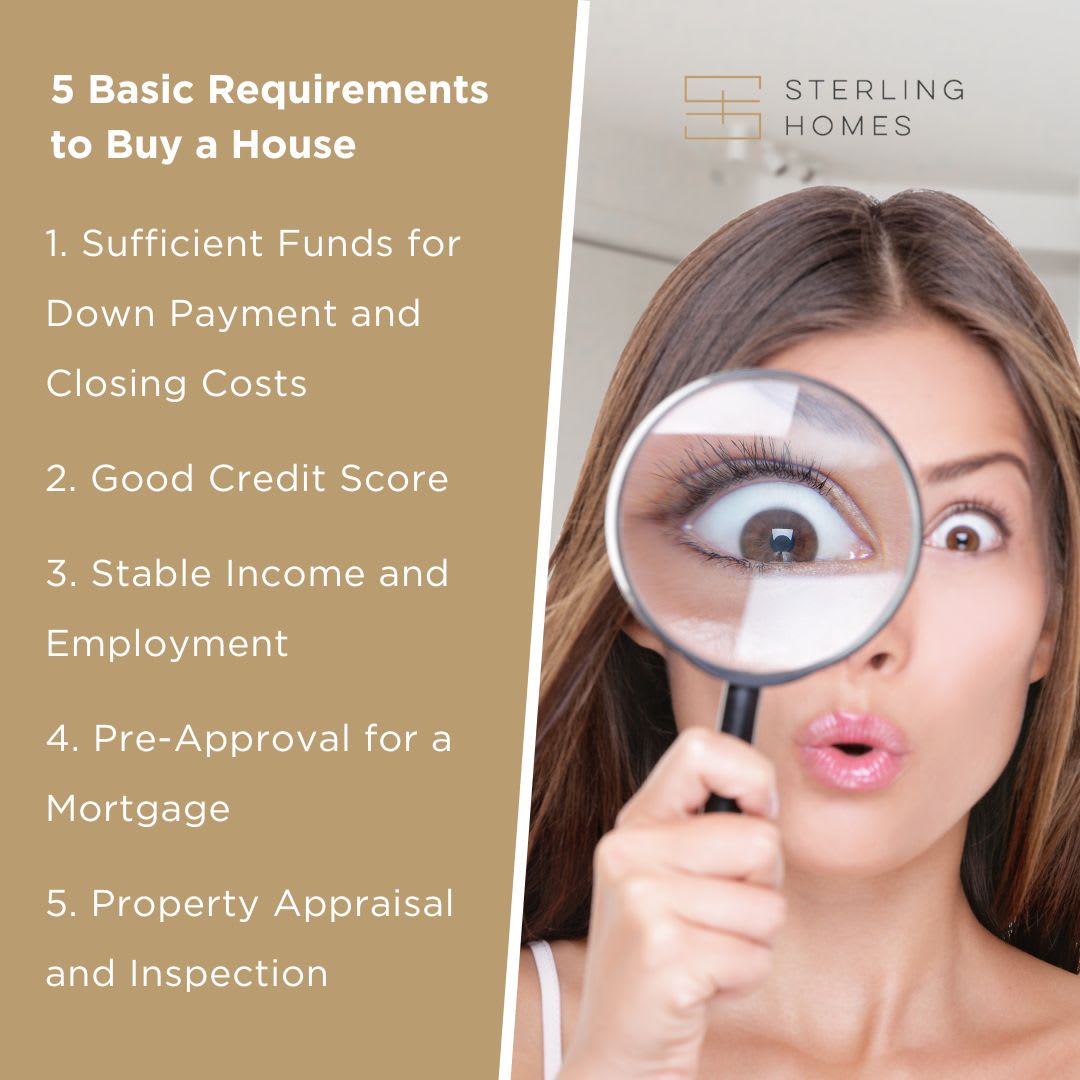 Top 5 Basic Requirements to Buy a House:
Sufficient Funds for Down Payment and Closing Costs
: You will need to have enough money to cover the down payment on the home, which is usually a percentage of the purchase price (eg, 10-20% of the home's value). Additionally, you'll need to budget for closing costs, which may include payments for appraisals, title searches, attorney services, and other costs associated with finalizing the purchase.
Good Credit Score:
A solid credit history and a good credit score are important to being approved for a mortgage loan. Lenders use your credit score to evaluate your creditworthiness and determine the interest rate they will offer you. A higher credit score generally leads to more favorable loan terms.
Stable Income and Employment:
Lenders will assess your capacity to reimburse the mortgage, so having a stable job and a consistent income history is essential. Ideally, you should have worked in the same field or industry for at least two years.
Pre-Approval for a Mortgage:
Before home hunting, pre-approval for a mortgage is a smart move. This involves giving your financial details to a lender who will consider how much they are willing to lend you. Pre-approval gives you a clear understanding of your budget and makes you a more attractive buyer to sellers
Property Appraisal and Inspection
: When you find a house you want to buy, lenders will require you get the property appraised to determine its current market value based on the recent sales of similar houses within a specific area. Additionally, a detailed home inspection is usually recommended to determine any possible problems or repairs required before finalizing the purchase.
These requirements are the foundational elements that lenders and sellers typically consider when you're buying a house. However, keep in mind that real estate transactions can vary significantly depending on the location and specific circumstances. Working with a knowledgeable real estate agent and mortgage broker can assist you guide the process more effectively and ensure you meet all the necessary requirements.